Well, it is true that the job application process is fundamental being the first move you make in course of securing a job. Many employers would employ this into comparison measuring you against other applicants as they get to know more about your qualifications. Others could be of the preference of the job applicant submitting a resume. Here we present steps for you to successfully walk through your application process.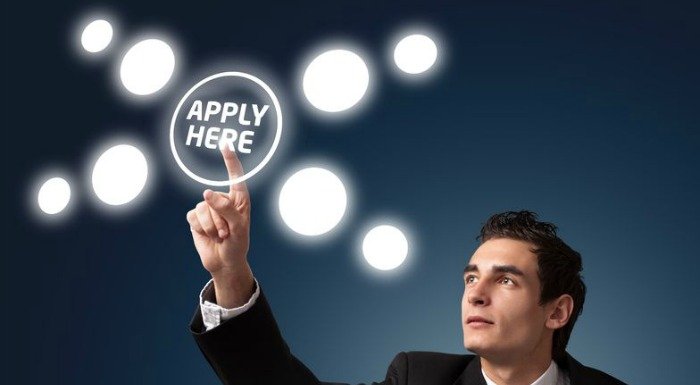 It is necessary to avoid the condition where your application is rejected owing to the misdeed of you filling it wrong. It is thus mandatory you give sound reason to what is demanded even up to the manner of response anticipated from you. Little things like "Do Not Write Below This Line" or "Office Use Only." shouldn't be overlooked.
It is vital you put up a good face for your employers by adequately providing answers to all their questions; such that there is commendable neatness in how you complete your applications.
Prior to leaving home, get done a personal data sheet. This would contain your name, telephone numbers (even your previous employers'), addresses and any other personal information which could be needed to complete an application. It is normal for most applications to demand for references, so this would be a vital addition to the said data sheet. Don't leave any question unduly unanswered, should a question not really pertain to you, you could use "n/a" to denote "not applicable". This "n/a" is officially the only abbreviation you are allowed to use throughout your application.
Go on to sketch in a quick draft, you could pen down your supposed responses, edit and refine your presentation before you transfer to the main application. You could get two copies making use of the first one as a rough draft. Then make use of an eras pen ( preferably black) and clearly print. Make sure to proofread it to clear out any grammatical and spelling errors. It is even an addition when you get an external party to help you read through to point out any possible errors. Neatness is of the essence! So you could make use of a correction fluid but then don't overdo it.
Don't forget to measure the "position desired". It is better you use "open" or "any" in such question field but then don't leave it blank. Should you be on the lookout for a particular position or even responding to a job ad; do well to present the name of the department you intend working.
Should you nourish interest in more than one job, feel free to fill more than one application. And then provide a range if you are demanded to fill in your salary requirements. Be sure employers would use this a criterion to filter off a good number of applicants. So in yours, it is safer to put "negotiable" there, it doesn't change even if you truly have a set salary amount at heart. Who knows your employers could be planning to pay higher!
Make sure you provide reasons as to why you left your past jobs. Don't be stray with words here. Make sure you don't use tags like "fired", "personal reasons or even "illness". Make sure to use statements that are positive to sugarcoat it honestly. Here are some means to so say it:
Should it be the incidence where you were fired:
Strictly avoid using the phrase "terminated" or "fired", a certainly better way of saying this is "involuntary separation.".
It is not a bad idea for you before hand to call your last employers to possibly know what they would say when reached out to for reference checks by your prospective employers. In this case refresh your past employers on your identity, calmly explaining that you are on the lookout for a new job, being honest and humble enough to tell them the the cost of a hapless resigned" as this clear off possible lawsuits and other possible bottlenecks.
Use the term "voluntarily separated."or"resigned" if you truly had quit your job. These responses would assist you in providing due procedures in getting off the job. In the case where the application requests for a justification as to why you left your former job,you could give them a reason like
Quit for a better job. This response also be put as leaving for advancement potential, for a better work environment, to work closer to home, or for a new career all together. In the case where you truly had quit for a job with better working conditions, there will not be a lengthy span between when you get employed next. So it becomes vital your employment history validates your statement. Another possible explanation as to why your left your previous job could be :Quit to move to another area. Quit to attend school. In the circumstance where you choose adopt this reason, the education which you will list on your application and/or resume must show it.
There are also the cases where you were laid off work for no particular misdeed which could be traced down to you. Do well to enlighten them on the reason why you were laid off. There a variety of well tailored things or say . It could be:
Lack of work
Company closed
Temporary employment
Plant closing
Seasonal employment
Company downsized
Corporate merger
Lack of operating funds
Note, some questions are out of jurisdiction hence illegal for employers to ask. Such questions should not be asked supposedly prior to a conditional offer of employment. Some of them could be:
Race
Religion
Creed
Disability
Receiving public assistance
Gender
Sexual orientation
National origin
Marital status
Age
You have to decide your manner to approach to these questions. Should you have any personal resentment towards any question, feel free to use the abbreviation "n/a" at your disposal. But then don't overdo it, it may put you in the wrong light.
Try as much as possible to portray a honest, optimistic, honest identity of yourself in your job hunt. Don't forget whatever information you present in your application is sure to be preserved as a permanent record when you are employed. So critical falsification of information is the surest way to be show the door out. Don't beat around the bush, be direct and answers only what is demanded by your employer. Then put in that solid amount of honesty when presenting yourself.
In conclusion, put a big eye on your qualifications. Make sure to include only those that answers to the distinct needs of the job. A good number of applications have have such restricted space for you to in details pens down your skills, accomplishments as much as your experience. To make up your mind as to what information to add, it wouldn't be bad if you research the company, with more details to products or services they provide as well as the required the skills which are mandatory for the job. After this, don't forget to put in your resume that she expansive light on your experience, skills,and possible accomplishments.
PLEASE help others by Sharing This Job Opportunity on: