In a very competitive world like ours today, the world is swarming with opinions. People are divided along the lines of perspective, and what is goof for the goose necessarily may not be gander anymore. An example is this, get a resume done and show it across go several professional recruiters for example. You get to see deep cavities of variation in their response. You may even be surprised that what draws in glorious applause from one recruiter may receive an outright thumbs down from another.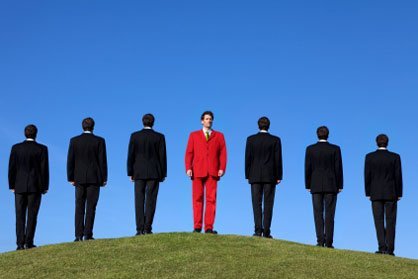 At the end of the day, you still need to get a resume. You still need to write one that depicts your properly and adequately. It is you who is or be described in the resume so it may not be the best trying to relegate the duty to somewhere else. Off course we don't undervalue the vehement power of a good resume, but then we have our solid argument that writing one as powerful yourself is not as difficult as getting the Chibok girls back forcefully with a fork for weapon!
Here we present some tips for you to help you get a well fortified resume that is sure to be in a polished uncommon class among your fellow job applicants:
Don't use an outdated format.
A lot of resume writers out there fall guilty of using fonts which turn out to be inconveniently small to read without lens. Others find merry in using a bulk of double lines and blocks. It is better you abandon this archaic pattern and resort to something neat, simple with a modern presentation. An insight into this could be using sans serif font in the likes of Arial or Calibri making use of white space. It is cool if you keep the formatting easy to read and simple. All the same it shouldn't be difficult reading.
Quantify your accomplishments.
For a good number or people, there is that almost insurmountable challenge of measuring their achievement by distinctively quantifying their successes. Numerical analysis of what you have achieved gives your hiring manager a more realistic impression of you. He is sure to identify better with you when you say "brought 24% growth in sales" rather than a flat "boosted sales". It is always better to give a specific quantity if possible; it practicalities your resourcefulness.
Try as much and possible to employ action verbs in describing your accomplishments.
The value of this is immense. Using meaningful action verbs packs your CV with fresh vigor and vitality. Also make sure not to use these verbs too much as they would lose the intensity or impact with how regularly they appear on your resume. Let us look at some of these action words we are talking about here: some examples of strong action words: coordinated, led, managed, built, administered, delivered, constructed, operated etc.
Try not to forget this question "What tangible additions do you bring in for your potential employer?"
This is basically what your resume should be addressing. How better will your emolument make your employer; tangible positive differences would be introducing upon being brought in. This is what the hiring manager would be hoping you answer sufficiently in your resume. Make sure you approach writing your resume of satisfying these questions. This is what the resume is basically about. The essence of what we are saying here is ensure you highlight what you can offer.
Ensure your resume is completely free of error
One of the quickest means to get thrown off is having a resume riddled with grammatical errors; errors running into spacing errors, punctuation inconsistencies etc. Should you not be convinced of how healthy your resume is grammatically, it is not bad if you get friends or so to proofread it for you. It is less costlier this way as you are bent on sending a comprehensively wrong misguided identity you least want your manager to see you as.
So there you have it! So you know the errors you shouldn't be making again. Being better informed should we tell you congratulations after getting your next call from an improved resumed? Or we should tell you "is that all you have gotten since receiving this gems of knowledge?"
PLEASE help others by Sharing This Job Opportunity on: