People don't get to see the "lips" in their resume. They don't actually hear their resume talk. If you can't hear the voice of your resume, it is bad because your recruiter is sure to hear the voice. Only that the voice may be so croaking that recruiter may get too quickly disenchanted to dismiss you easily. Your resume is your first reputation so it becomes of the essence to embellish it within legal confines.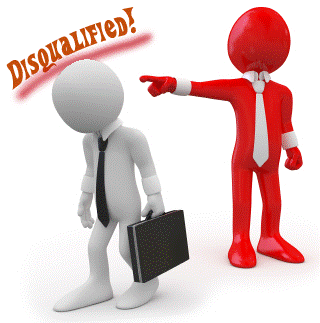 Just a mention of any these things is sure to throw you off the consideration table as the scales are upturned against you making it more likely to get a "NO" response.
"I'm Boring"
Resumes are bit more effective by length. One doesn't have to write a boringly multiple-paged resume to drive his point home to the heart of the recruiter. So try as much as much possible to keep it professional absent all personal jargon like hie favorite meal and all that. You are coming here to work and not necessarily make friends in the first place. So keep your first introduction which is your resume more professional.
"I'm Careless"
It is only humanitarian to ignore one typo. But then ignoring a string of them puts the validity of the recruiter at question if he keeps ignoring them. Don't get into the feeling that when you don't get your resume formatted,MIT is more appealing. This is by a dangerous distance wrong so it is necessary to insert some TLC into this vital document.
"I Don't Know Where I'm Going"
Don't say all about your employment history. It is better to say add jobs that really play in the line of this one you are applying for. This gives a better impression to your recruiter that it has been long you knew your onions. For example you apply to be a Sales Manager; place more of such details in your resume that has a tacit relationship with sales at least in your occupational history. This is not too difficult to understand, simply use the job description to streamline what to drag into your career history.
"When you can't identify the red lines To Stop Talking"
As earlier said, resumes which are really tasking in length for every position are a complete turn-off for the recruiter. Who knows maybe he is not paid enough to completely read such long bring resume. And then the misguidance of widening the margins the edges of the page wouldn't really help matters. Just hit the point emphatically with as least words as you can.
Then you could strive for perfection by making consequent edits to the resume.
In all, in a job market as competitive as it is today; you shouldn't be guilty of the fundamentals and reduce your chances from the start. Arming your resume is first arming yourself with the rules of sophisticating your resume appropriately; don't get contraband arms on your resume. Don't include the wrong things; there is no better vindication for your recruiter to slam-dunk your application into the garbage bin.
PLEASE help others by Sharing This Job Opportunity on: